2019 MHC Annual Connection
"Putting Data into Action"
MHC will be highlighting the importance of utilizing the HIE, its data and services, to enhance care. MHC's mission, to deliver "actionable and meaningful data", is not only about our participants getting the most out of patient data, but know how to utilize, process, and normalize data, so it is meaningful to all providers in order to reduce administrative burden and much more.
Representatives from any current any prospective members of MHC including executives, clinicians, nurses, quality and compliance officers, population health managers, IT department, medical records managers, etc.
We welcome all of our Missouri State employees to attend with a complimentary registration. Please use promo code "StateEmployee" when you register.
Date: October 30th
Time: 10:00AM - 5:00PM followed by a networking reception
Location: Courtyard by Marriott
3301 Lemone Industrial Blvd
Columbia, MO 65201
Registration: $20
*more details and agenda found in the Annual Connection flyer
Keynote Speaker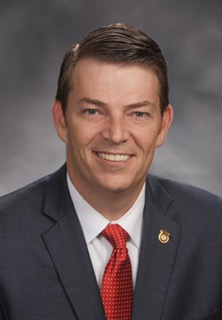 Todd Richardson
Director
MO HealthNet
Agenda
9:30 – 10:00 AM          Registration
10:00 – 10:30 AM        Opening Remarks
10:30 – 11:00 AM         Keynote Speaker
11:00 – 11:30 AM         Calculating Your Return on Investment with MHC
11:30 AM – 12:30 PM  Lunch
12:30 – 1:30 PM           High Value Medication Reconciliation
1:30 – 2:45 PM             Centralized Care Directives
2:45 – 3:00 PM             Break
3:00 – 4:00 PM             Importance of Claims Data in MHC
4:00 – 4:30 PM             Planning for Your Future
4:30 – 5:00 PM             Closing Remarks
5:00 – 6:00 PM             Networking Reception
Sponsored by